Hometown Human Rights Hero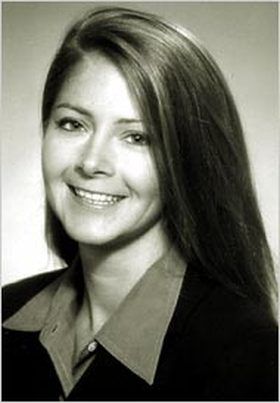 Tulsa attorney Fern Holland was killed in a roadside ambush near Hillah, Iraq in 2004. The 33-year-old Miami, Oklahoma native was working as a women's rights expert, making sure women would have a key role in the new Iraqi government.
On March 4, 2004 Fern L. Holland was awarded The Defense of Freedom Medal. This prestigious award acknowledges civilian employees who are killed or wounded in the line of duty.
In less than a year in Iraq, Holland helped start 4 women's rights centers, interviewed victims for potential criminal cases, and helped write part of the Iraqi constitution that protects women's rights.
She and two others were the first American civilians working for the U.S. occupation forces to be killed in Iraq.
"Fern would not want to be remembered because of her death or they way she died. She would want to be remembered because of her life and the way she lived,"  Vi Holland, Fern's Sister
On August 4, 2012 Community Crisis Center was honored to dedicate the agency's home office The Fern Holland Advocacy Center and commemorate her memory with a 5K Run community event held in Miami, Oklahoma each August.
---
Fern's mission lives on.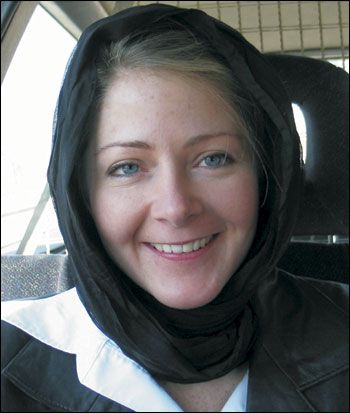 Fern L. Holland was born August 5, 1970 in Bluejacket, OK. She attended school in Miami, OK, where she graduated as salutatorian of her senior class. She obtained her Bachelor's in Psychology from University of Oklahoma, and her law degree from University of Tulsa.
After working in a Tulsa law firm for several years, Fern joined the Peace Corps where she worked in Namibia West Africa. She wanted to explore the possibility of using her law degree to work for human rights and was instrumental in establishing several schools in Namibia.
Fern's success in helping the Namibians caught the eye of the America Refugee Committee who sent her to Guinea, West Africa where she established a legal clinic helping refugees and protecting women and children from acts of violence. At the time of her death, the clinic had handled 118 cases of rape, wife beatings, family abandonment and sexual exploitation.
In 2003 during the war in Iraq, the American-led Coalition Provisional Authority hired Fern to help promote women's rights in Iraq, with a goal of opening women's centers in every province. Fern believed Iraq's 60% population of women would be instrumental in helping the country move towards democracy.
On March 9, 2004, Fern was traveling with a close friend and co-worker, Salwa Oumashi, as well as another American civilian working in Iraq, Bob Zanga.  Assassins posing as police surrounded the car Fern was driving and opened fire, killing all three inside.
Fern's life had been taken for her beliefs and tireless work representing the best part of American democracy – the opportunity to live free from tyranny and oppression.
---