Parenting Children Who Have Witnessed Domestic Violence Virtual Support Group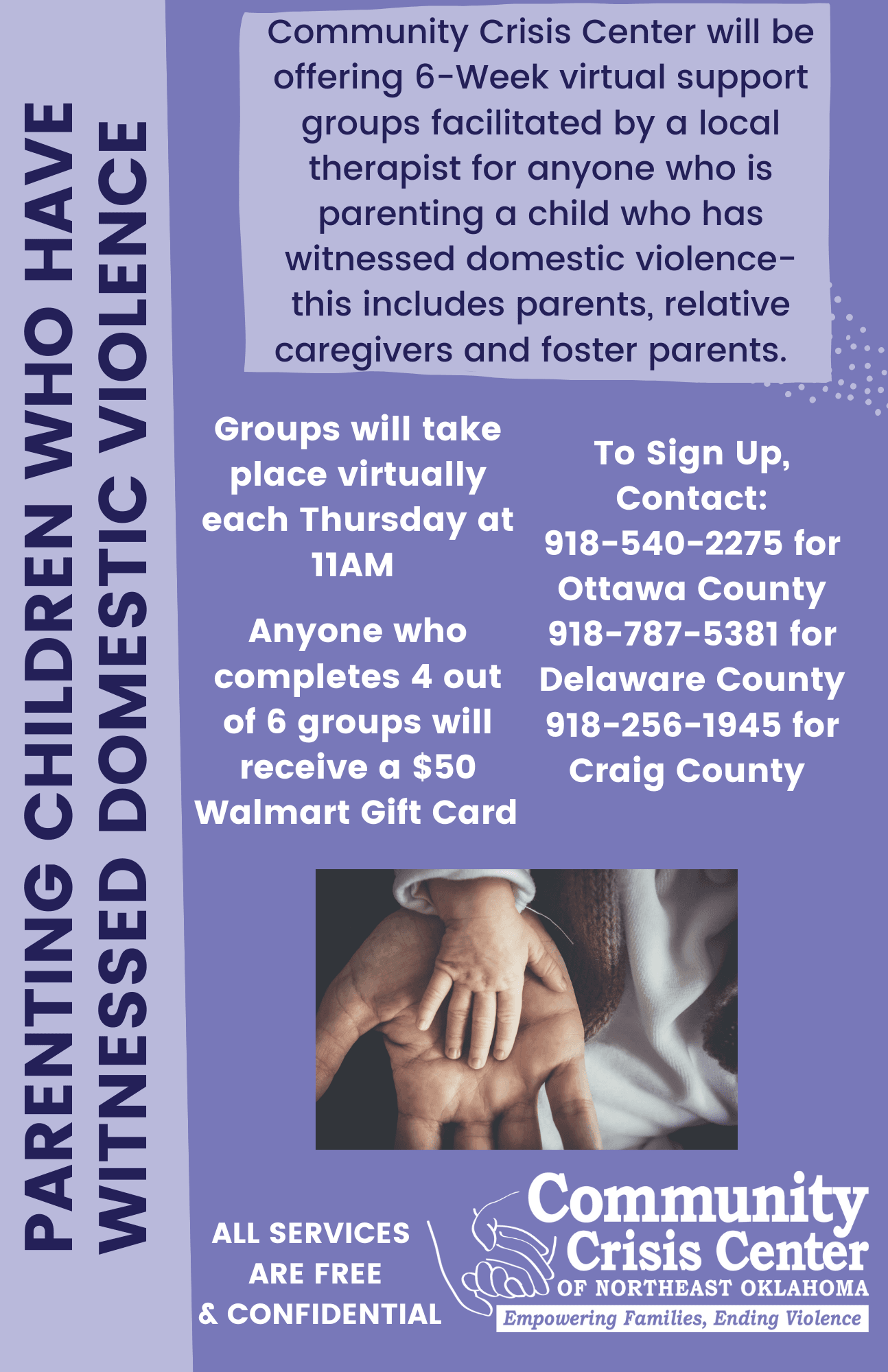 Are you parenting a child who has witnessed domestic violence? We have a new virtual support group starting May 12th. These six week groups will take place each Thursday at 11am. They are no-cost and confidential. Groups will provide support and empowerment in addressing the trauma and complex behaviors that children and teens who witness domestic violence may experience. All participants who complete 4 out of 6 groups will receive a $50 Walmart gift certificate.
To sign up or for more information, call:
Ottawa County 918-540-2275
Delaware County 918-787-5381
Craig County 918-256-1945
This new group is funded through a DHS TANF Investment.