Events, awareness activities, fund raisers, and opportunities to gather are happening now at Community Crisis Center's NE Oklahoma locations.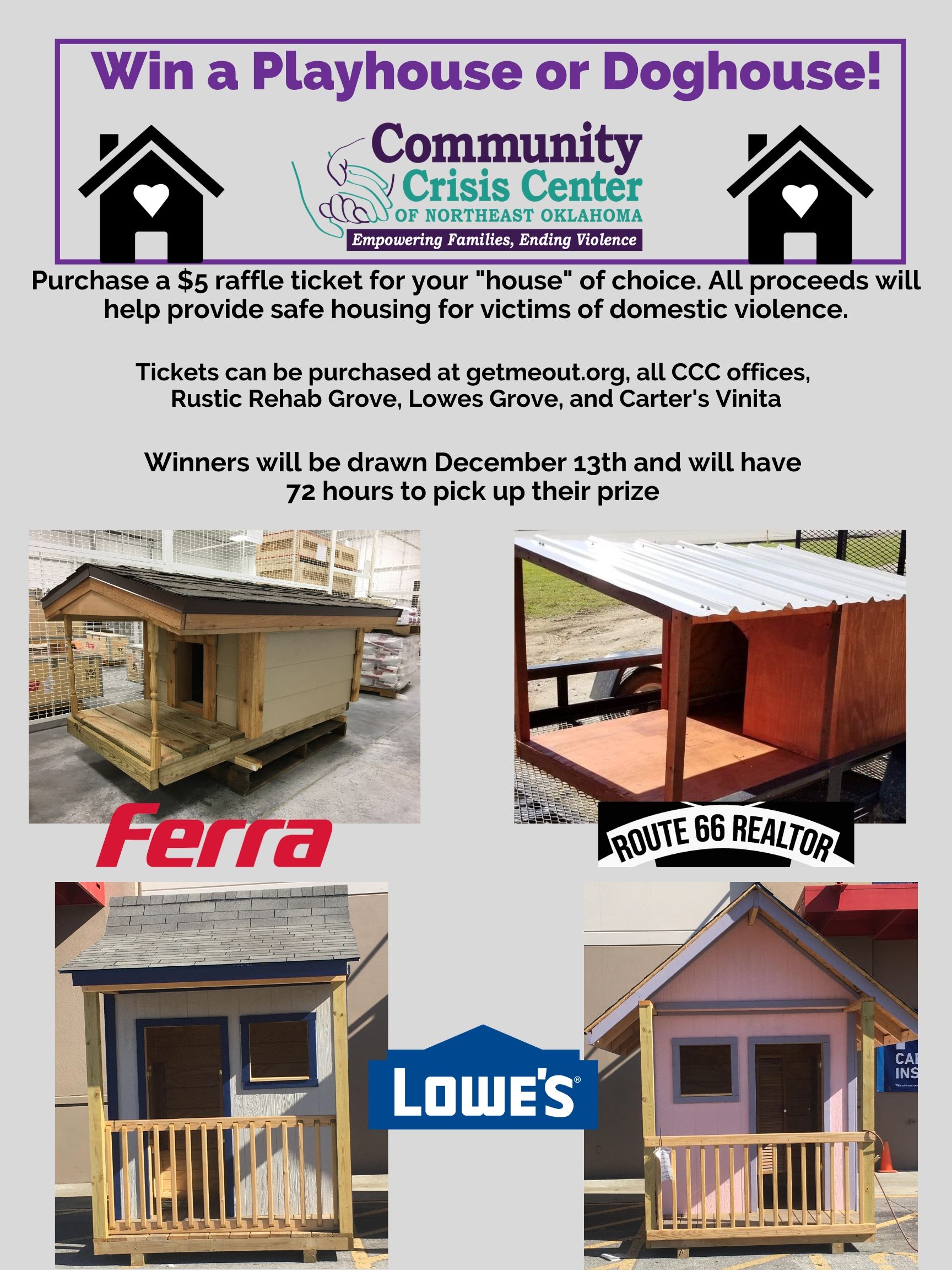 Win a play house or a pet house! Tickets are $5 or $20 for 5. Buy tickets here OR pick them up at Lowe's in Grove, Community Crisis Center offices in Jay, Grove, Vinita or Miami. Winner will be drawn December 13 on Facebook Live. Ticket holders can select the house they'd most like to win,
Winners are responsible to arrange pick up or drop off of their prize. Winners can donate play house to Community Crisis Center shelter or dog house to a local animal shelter of their choice.
---